Ship Low Cost
allows shoppers to sent items large or small from Hubs in the UK,France,Italy,Germany and Sicily to Malta.
While at
ICON Studios
I was the account manager for this project. I also performed User Acceptance testing and suggested impovements on the site.
They provide you with this innovative logistical solution that helps online shoppers, both as the private individual and the business community, to ship your online purchases from around Europe at any time and day of the week with less restrictions and expenditure than ever before, thus making our service offering a truly cost-effective way for your logistical needs.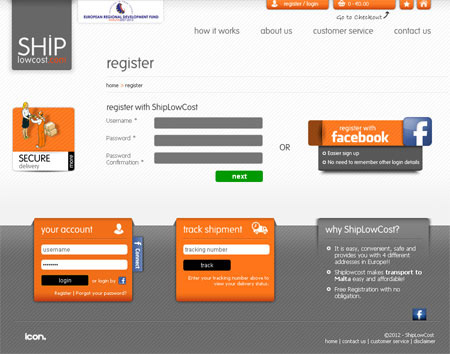 The freight calculator allows shoppers to calculator shipping costs based on dimensions of the product they wish to ship OR by using a predifined list of products.