Scandinavian Business Forum
Scandinavian Business Forum
Malta is a semi-autonomous region-specific business council within the Malta Chamber of Commerce, Enterprise and Industry - was launched in November 2010 and is run by an executive committee.
I project managed this client as well as providing my creative insight to the ICON Studio design team. I ran the project from conceptualisation phase to the release phase. I was also worked on the requirements analysis for any new requests or changes.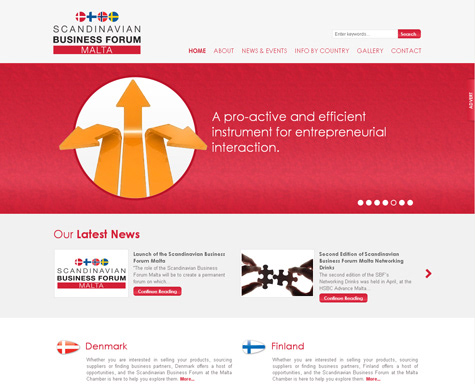 Initiatives are being taken by the Forum, to raise awareness among Maltese businesses, about the opportunities to be found in the Danish, Finnish, Norwegian and Swedish markets.