iPhone 5 Mobile Wireframes - Homepage and Contact Us
Sample Responsive Homepage - featuring a products and services portfolio. 
The desktop website wireframe showcases the functionality of the rotating banner.
The mobile version showcases how the central area below the banner will be displayed on an iPhone.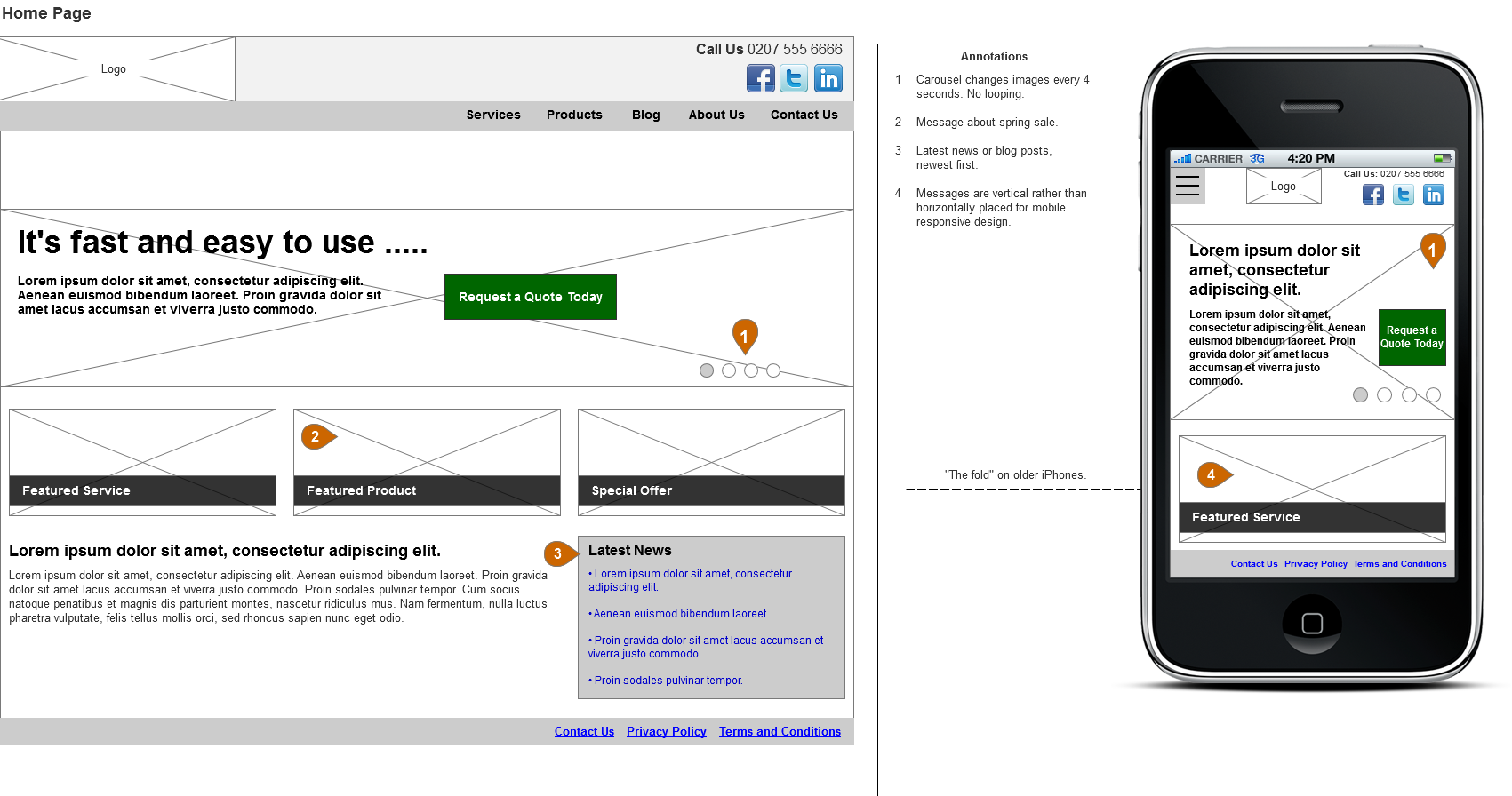 Below I have showcased that when designing a contact form you may wish to design the mobile version with less fields then the desktop to provide a better user experiance. It is very important to design mobile forms with the call to action button, in this case "Contact Us" above the fold.