FortyTwo Group
 includes a group of companies
that provide business services such as
FortyTwo Telecom
(also designed by ICON Studios). The group look to invest into new business opportunies. They encourage potential business partners to submit there business proposals though there "
Submit Your Idea
" form.
I project managed this client as well as providing my creative insight to the ICON Studio design team. I ran the project from conceptualisation phase to the release phase. I was also worked on the requirements analysis for any new requests or changes.

I was also the CMS trainer for all of ICON Studio's clients.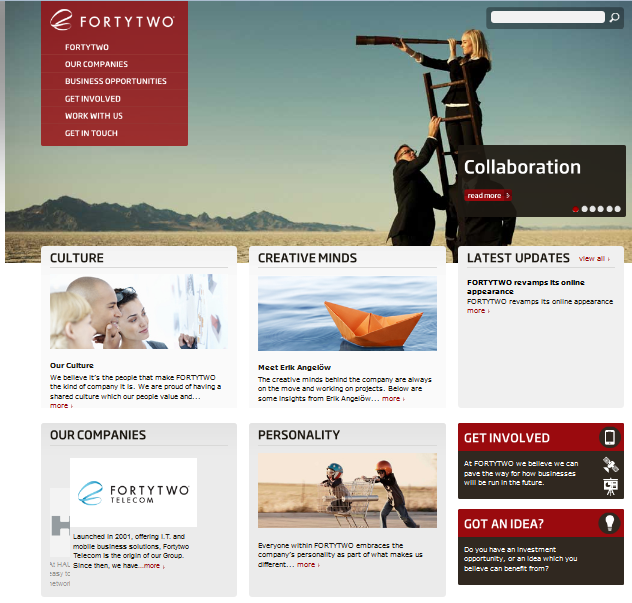 There are many creative minds in the company and this can be seen in the
personality
, culture, ambitions,values and diversity.