Boxnotch 
is a company that always user to send good - however large or small from UK to Malta. User simply use the frieght calculator to get an instant quote and book there delivery. They can send any goods from any online store or they can browse the featured stores on the boxnotch website.
While at Key Software Iwas involved in requirements analysis and user experiance design for the full website including the frieght calculator and and backend order management system. I also provided user training and documention for content management system and order management system.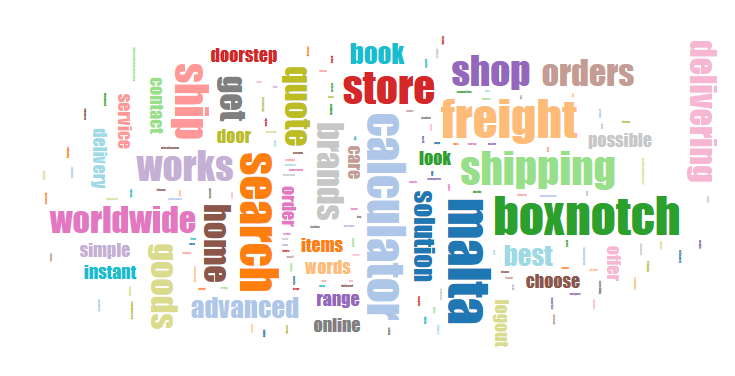 Shoppers can shop by store, shop by category and use the freight calculator to get a quote for the cost of shipment.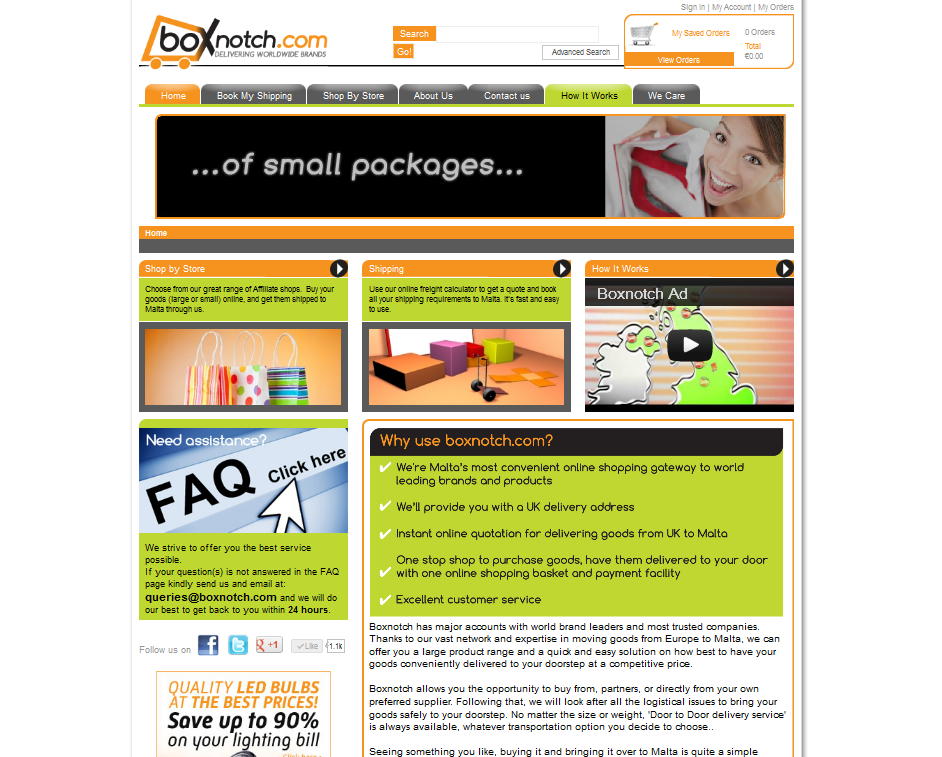 Shoppers can book there shipping using the
frieght calculator
is a step by step form where users enter the product details such as dimensions and weight and will be provided with an instant quote.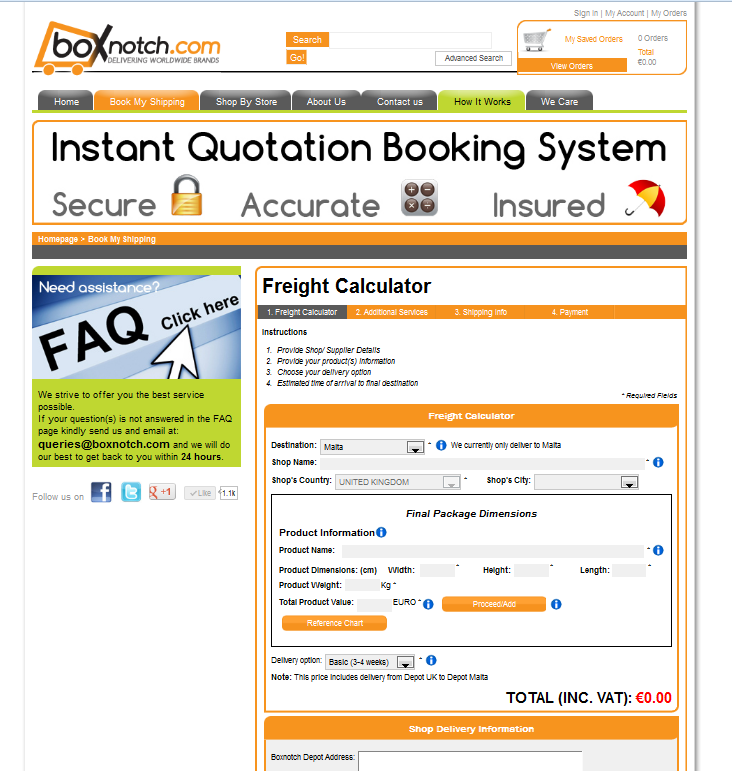 Shoppers may choose to browse the Boxnotch
shopping portal
and purchase items though one of Boxnotch featured shopping partners. Below the user can shop for an iteam based on a number of categories.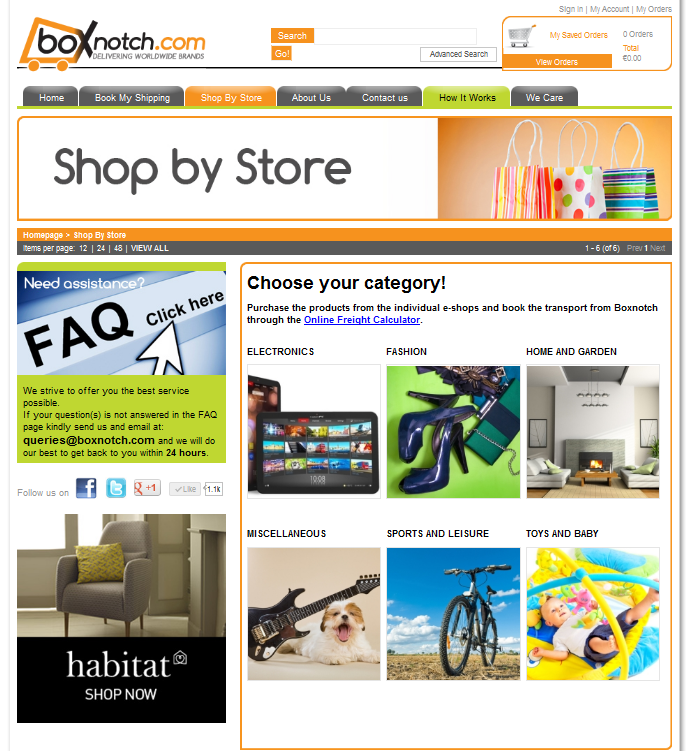 Once a shopper selects a category they will be taken to a page with
featured stores
of that category.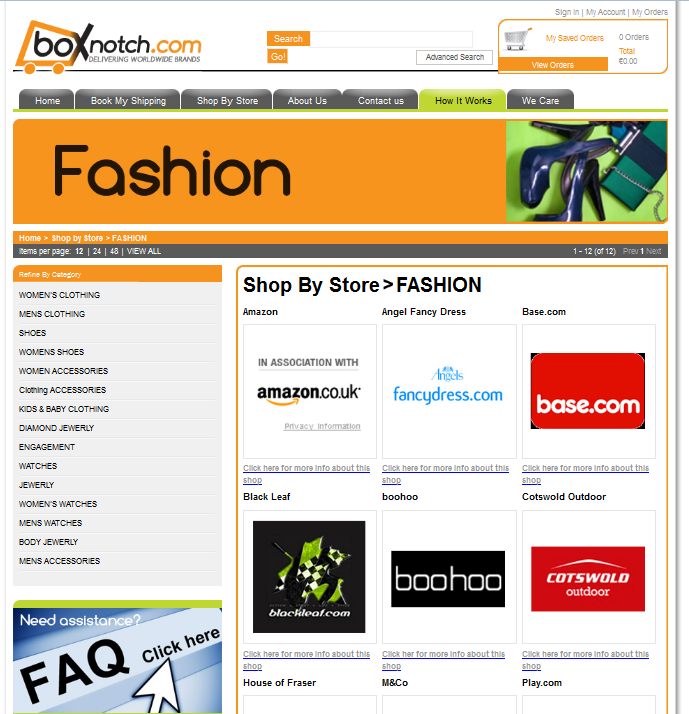 Developed by Key Software Ltd.